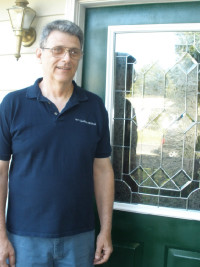 Have you noticed that one of your home or business's glass doors is cracked, broken, or loose? Defective or damaged entry door glass will not only affect the outward appearance of your property, but it will also compromise the safety and comfort of your interior. After all, exterior door glass is designed to protect your home, office, or store from the outdoor elements and trespassers; if it's broken or shattered, then you'll be leaving your property vulnerable to various safety hazards. To prevent any potential dangers, call Jet Glass and Mirror for prompt door glass replacement as soon as you notice a hint of damage. Our professionals have over 30 years of experience when it comes to glass door replacement, and we have what it takes to provide you with a new, durable pane of glass in no time at all. Call today for a free estimate!
It doesn't take much for a seemingly minor crack or chip in a pane of glass to expand rapidly into a major spiderweb. That's why it's essential that you don't procrastinate when it comes time to install replacement door glass. Even if the crack appears to be small, it only takes one slam of the door or rogue tree branch to exacerbate the break beyond recognition. In some cases, the door glass could shatter completely if it's knocked around enough. So if you want to prevent broken glass from injuring a family member of inviting unwanted vagrants into your business, then you need to call Jet Glass and Mirror for prompt, affordable door glass replacement. Our talented experts will have your office or residence safe and secure in no time.
Whether you need replacement door glass for singular panes or full sliding glass door replacement, you'll be able to call on the pros at Jet Glass and Mirror. Even if you have an antique china cabinet in dire need of delicate glass door replacement, our team can take care of it. Regardless of how big or small your broken pane is, our dedication to precision and solid workmanship will never falter when it comes to your door glass replacement.
Highly Affordable Glass Door Replacement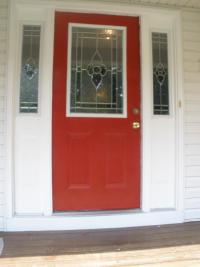 Jet Glass and Mirror is the team you can count on to deliver satisfying results at reasonable prices. In fact, we strive to provide our Annapolis-area customers with one of the most affordable door glass replacement services in town. Glass door replacement is something that every home- and business owner is bound to need, so we want to make certain that our customers will be able to afford it whenever that time comes. If you're ready for the new sliding glass door or commercial entrance door your space needs, then stick with the team that won't break the bank. Call Jet Glass and Mirror today!
Jet Glass and Mirror is committed to keeping Annapolis homeowners and property managers protected from the dangers and discomforts of broken glass entryway doors. Whether your home requires sliding glass door replacement due to a misdirected baseball or you'd like to jazz up your store with small, decorative entryway panes, you can count on us to get the job done right. We'll provide you with a free cost estimate for glass door replacement and other glass services that you might need, so what are you waiting for? Call or e-mail us today to get started!