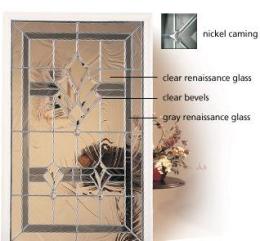 Custom glass can be as versatile as you need it to be. From unusually shaped picture frames to glass dining room table tops to fancy store display cases, custom-cut glass will fit any shape and allow you to transform the look of your home or business. At Jet Glass and Mirror, we specialize in glass cutting and will provide all of our customers with total precision when it comes to the unique design of your piece. No matter what the shape or size of your mirror, shelves, or table tops, you can count on our seasoned experts for the first-class workmanship and affordable pricing you deserve. We want to be your go-to glass company in Annapolis, so give us a call to learn more about our glass cutting service today!
When you need custom-sized glass for your home or business's various surfaces, Jet Glass and Mirror is one of the few glass companies in Annapolis you can trust. With over 30 years of experience in the custom glass cutting trade, we know what it takes to avoid common pitfalls like loose-fitting glass and jagged edges. Instead, we outfit our customers with pre-cut glass panes that are as attractive as they are functional.
The custom glass services at Jet Glass and Mirror are ideal for:
Display cases
Countertops
Tabletops
Mirrors
Shelves
Picture frames
Decorative fixtures and panels

And more!
Unlike other glass cutting companies in Annapolis, we specialize in fabricating and cutting a wide variety of shapes
and sizes. Whether you're searching for glass in the shape of an oval, octagon, or circle, our licensed and insured glass cutting technicians will cut it to your exact specifications. We even polish every edge to ensure a smooth, attractive finish for your custom-cut glass. Even if you're not 100% certain as to what you'd like your custom-cut glass to look like, our professionals are available to discuss your options with you and help you design a piece of glass that perfectly suits your needs. That's what makes us the glass company in Annapolis you can count on for superior customer service and handiwork time and time again.
Fantastic Prices for Custom Glass Cutting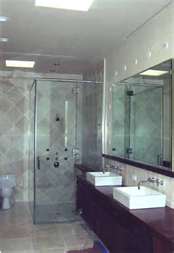 Jet Glass and Mirror is Annapolis's go-to glass company, and as such, we like to ensure fair, affordable pricing for all of our clients. Not only do we offer some of the most affordable prices in town, but we also provide free cost estimates to all prospective clients. Unlike other glass cutting companies in the area, we won't nickel-and-dime you or charge you hidden fees. Instead, we seek to provide you with the sound assistance and reasonable rates you deserve. Make Jet Glass and Mirror your one-stop glass cutting company today!
To learn more about the glass cutting service at Jet Glass and Mirror, don't hesitate to contact us by phone or e-mail. Our knowledgeable and friendly professionals will be more than happy to speak with you about our free estimates and exceptional deals. Don't settle for one of the less experienced or qualified glass companies in the area–instead, let our professionals take care of your home or business with the custom glass cutting services you deserve.