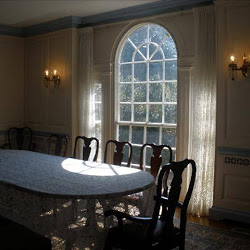 Are you looking for a glass table top to lend an air of elegance to your new dining room? Could your delicate or antique wooden table top use the extra protection of a glass table cover? Whether you're an average homeowner or successful business manager in the Annapolis area, Jet Glass and Mirror is your answer for beautiful and durable glass table tops. As genuinely knowledgeable and skilled glass technicians, we're able to cut glass for table tops of all sizes with the utmost precision. Whether we're helping our customers design brand-new glass-top tables or replacing glass that has been chipped, scratched, or broken, we do our job with total accuracy and professionalism. To learn more about our glass services, simply call or e-mail us today!
A glass table top from Jet Glass and Mirror is ideal for:
Dining tables
Coffee tables
Desks
End tables
And more!
A glass table top can be more than just a decorative accent for your furniture; it can also function as a protective layer on any existing table or surface. With the glass cutting pros at Jet Glass and Mirror at the helm, you'll be able to select glass for a table top of any size:
Circle
Oval
Square
Octagon
Racetrack
And beyond!
When you get a glass table cover from Jet Glass and Mirror, you can expect nothing short of exceptional installation and a precise fit. On top of that, we finish the edges of each glass table top with a smooth polish, leaving you with a truly sleek look that's as attractive as it is sturdy. Whether you'd like to use exclusively glass-top tables at your outdoor café or you want to protect your antique table with a glass dining table top, you'll be able to depend on our professionals for the impressive results you deserve. Outfitting our residential and commercial customers with first-rate workmanship is our priority, and we'll go the extra mile to ensure that you're able to enjoy truly long-lasting glass for table tops.
Even if you already have existing custom glass for table tops, you might need to replace pieces that are broken or scratched. In that case, Jet Glass and Mirror is also available for table glass replacement. Don't let a broken glass table top mar the look of your living room or dining room. Instead, let the pros at Jet Glass and Mirror take your glass dining table top measurements and outfit you with glass for a table top that meets your exact specifications. With over 30 years of experience in the glass cutting trade, we deliver nothing but topflight precision that lasts for years to come.
Whether you need table top replacement or new installation, you can trust the licensed and insured professionals at Jet Glass and Mirror for the utmost security and satisfaction. We offer some of the best prices in Annapolis, and we're dedicated to providing our customers with an unbeatable value no matter what. Whether you need broken table top replacement for your restaurant or you need a prompt glass dining table top design to put the finishing touches on your home renovation, allowing our professionals to be at the helm of your custom glass table top installation will be your smartest move yet. Call now to get your free estimate!