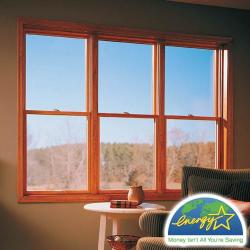 Jet Glass and Mirror is your top choice for custom glass cutting and installation services in Annapolis. We offer stellar results for a variety of residential and commercial glass projects, from creating store displays to cutting glass table tops. Even if you require custom glass services that are more functional and practical, like window glass replacement or door glass replacement, we're the team you can count on for a dependable, long-lasting finish. Give us a call today to learn more about our exceptional workmanship, years of experience, and unbelievable rates!
Whether you're looking for insulated windows to protect your home's energy-efficiency or you'd like to jazz up your living room with a coffee table that has a glass tabletop, all of the services that you need can be found right here at Jet Glass and Mirror. Not only is our team of glass cutting experts equipped with all-around talent and decades of experience, but we're also heavily committed to your customer satisfaction at every turn. That's why we offer some truly impressive benefits, including:
Free estimates
10-year warranty on insulated glass replacements
25-year warranty on brand-new window replacements
Military discounts
Licensed and insured technicians
And more!
If you're in the market for residential or commercial glass windows, doors, or mirrors, then Jet Glass and Mirror is the name to know in Annapolis. With our unbeatable handiwork and great prices, you can't go wrong! Call or e-mail us today to make an appointment or to receive a free estimate.
30+ Years of Experience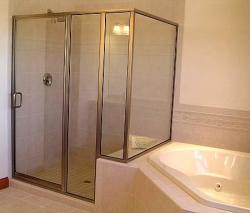 At Jet Glass and Mirror, our professionals have more than three decades of experience in the custom glass cutting trade. As your dependable glass company in Annapolis, we have the experience it takes to deliver truly exceptional results for every single customer. After all, in over 30 years, we've seen virtually all there is to see by way of residential and commercial glass installation, which means we'll be able to design the glass tabletop or glass display case of your dreams with total accuracy and efficiency. Even if you just need quality window glass replacement or door glass replacement, you can count on our experts to deliver truly long-lasting work.
Enduring Glass Work for Annapolis Residents
When you invest in sound window glass replacement, store displays, custom mirrors, or any other glass cutting services, you need to make certain that the work will last for a long time to come. That's why Jet Glass and Mirror is committed to providing local home- and business owners with window, door, and glass installations that can stand the test of time. In fact, we offer various warranties that will guarantee the quality of our workmanship, including a 10-year warranty for insulated glass replacements and a 25-year warranty for standard replacement windows. When you want superior, long-lasting results, Jet Glass and Mirror is the glass company in Annapolis to call. 
Jet Glass and Mirror is the glass company you can trust for exceptional work at some of the best prices in town. Call today!