Jet Glass and Mirror is the Annapolis area's answer for exceptional glass cutting services at highly affordable rates. As a local, family-owned glass company, we'll outfit homes and businesses with everything from window glass replacement to custom mirrors to glass table tops. With over 30 years of experience in the trade, we know what it takes to deliver results that truly last.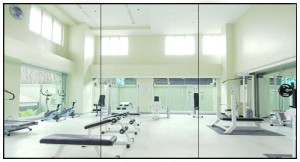 Are you an Annapolis-area homeowner or property manager in need of new windows, mirrors, or doors? Then Jet Glass and Mirror is the name to know locally. We're a residential and commercial glass company with over 30 years of hands-on experience, which means we're the team you'll want on your side for an old window replacement, new glass shower doors, or even a glass tabletop. Whether you're interested in improving the UV filtration of your windows or adding an aesthetic flair to your business's entryway, you'll be able to count on our custom glass cutting experts to provide you with the form and function that you seek. From custom mirrors to commercial glass display cases, we do it all! Call now to talk to our pros about your vision for your home or workplace.
At Jet Glass and Mirror, we're happy to offer some of the most comprehensive glass cutting services in the Annapolis area. Based out of Stevensville, MD, we're proud to serve surrounding communities with truly impressive workmanship and some of the best prices in town. As a local, family-owned glass company, we're happy to travel to homes and businesses in places like Annapolis, Columbia, Easton, Baltimore, Glen Burnie, Odenton, Millersville, Chester, Pasadena, and beyond. We even service locations in Washington, D.C., and parts of Virginia! If you're a local resident in search of custom glass for commercial windows, store displays, glass shower doors, or anything else, then Jet Glass and Mirror is the name to know.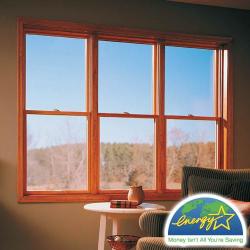 When you're looking for a way to upgrade your home, office, or storefront with bright, glimmering windows, mirrors, and glass display cases, our team is here to help. Offering some of the most satisfying customer service and long-lasting craftsmanship in Annapolis, we're your answer for first-class results at a surprisingly affordable price. Unlike other residential and commercial glass companies in the area, we don't nickel-and-dime our customers with hidden service call fees and travel charges. Instead, we offer free estimates and some of the best rates in town! Give us a risk-free call today to discuss your custom glass needs.
From window glass replacement for your living room to custom mirrors for your chic cocktail lounge, your vision is safe in the hands of Jet Glass and Mirror. We've been in business since 1981, but our glass cutting experts have actually been working in the trade for over 30 years. That means we have the in-depth knowledge and skill needed to ensure exceptional results for virtually any design, repair, or installation that we perform. In fact, we even back our work with a variety of quality assurance guarantees, including a 10-year warranty on insulated glass replacement and a 25-year warranty on brand-new window replacement! You won't find that kind of commitment to quality anywhere else in Annapolis.
If you're ready to get the glass shower doors, glass tabletops, or glass display cases of your dreams, then you need to call Jet Glass and Mirror today!
For your protection and confidence, Jet Glass and Mirror is fully licensed and insured.